Dobre śniadanie to dobry początek dnia, dlatego warto uczyć dzieci nawyku jedzenia śniadania – czy to z rodziną, czy też w szkole. Badania wykazują, że 38% dzieci w trzeciej klasie szkoły podstawowej je bardzo nieregularnie lub wcale! Eksperci biją na alarm: dieta dzieci jest na bardzo niskim poziomie, co powoduje dziecięcą nadwagę, obniżoną odporność i brak koncentracji. Zachęcajmy dzieci do jedzenia śniadania i sami bądźmy dla nich przykładem. Warto urozmaicić codzienną kanapkę warzywami, owocami, mlecznymi produktami, omijając zarazem ogromne ilości cukru, które znajdują się w słodyczach. Nie zapominajmy, że kolorowe wyposażenie śniadaniówki będzie cieszyło nie tylko oko, ale i żołądek.
Najczęstsze błędy
"Jesteś już duży, kup sobie coś". Być może największym problemem dziecięcego posiłku jest fakt, że nie jest przygotowany w domu. Często w szkolnych sklepikach nie znajdziemy produktów, które w pełni odpowiadają wartościowemu śniadaniu. Czy naprawdę wierzymy, że dziecko kupi sobie na śniadanie coś zdrowego? Zazwyczaj dzieci stojące przed takim wyborem sugerują się kwestią smaku, czy kolorowego opakowania. Wynikiem takich wyborów jest nadmierna konsumpcja cukrów, soli, tłuszczy, a przede wszystkim niezrównoważona dieta uboga w witaminy.
Zdrowe śniadanie to znaczy jakie?
"Masz czekoladowe ciastko do szkoły". Nawet gdy przygotujemy dziecku smaczne i zdrowe śniadanie, jeśli mają możliwość – wybiorą słodycze. Ich negatywne właściwości już omawialiśmy – mają dużo cukru, dodają krótkotrwałą dawkę energii. Zdrowe śniadanie do szkoły powinno zawierać 20% pokrycia dziennego zapotrzebowania w energię, niech więc będą to owoce, warzywa, czyli źródło błonnika i witamin, mleko lub mleczne produkty zawierające wapń i probiotyki wspomagające odporność. Nie może zabraknąć również tłuszczów w wyważonej ilości. Bogatym źródłem białka jest plasterek dobrego sera lub szynki.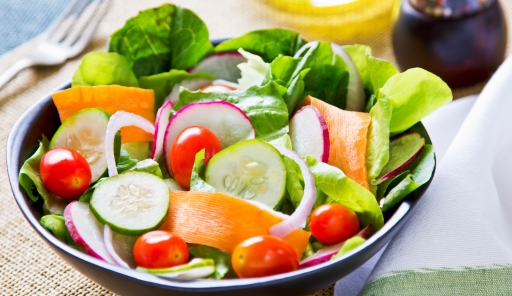 A jakie wybrać pieczywo?
Nie poddawajmy się wszechobecnym trendom, że za każdym razem dziecko musi otrzymać wieloziarnisty chleb, ponieważ zawiera on dużą dawkę błonnika, która niekoniecznie będzie lekkostrawna dla dziecięcego żołądka. Białe pieczywo zawiera mniej błonnika, stąd też warto rozważyć, który rodzaj pieczywa jest bardziej preferowany przez naszą pociechę. A może wybierze płatki owsiane? W przypadku płatków kukurydzianych lub owsianych zawsze kontrolujmy ilość cukru w nich zawartych. Istnieje ogromna ilość rodzajów pieczywa- możemy zwykłą kromkę od czasu do czasu zamienić na tortillę. Zamiast codziennego płatka sera, czy szynki można użyć tuńczyka, czy pokrojonego mięsa z kurczaka, mozzarelli. Nie bójmy się podawać dzieciom sałatki- warzywne, makaronowe czy owocowe. Wygrajmy designem- odpowiednie kolorowe opakowanie sałatki, wesoła wiadomość na pudełku z śniadaniem spowodują, że nasze dziecko będzie nie tylko zdrowo rozpoczynało dzień, ale i z uśmiechniętą buzią.
Śniadanie nie musi być nudne
Starajmy się zachęcić dzieci do jedzenia śniadania przez jego urozmaicenie. Zwykły jogurt jest nudny. A może by tak z jogurtu zrobić deser ? dodamy do niego owoce, płatki i ułożymy wszystko warstwowo w szklance? Będzie dobrze wyglądać i jeszcze lepiej smakować.
Foremki do pierników przydadzą się nie tylko od święta. Można dzięki nim wyciąć ciekawy wzór w serze. Urozmaicenie jest również kluczem do sukcesu w przypadku chleba. Foremką do pierników możemy wyciąć w kromce chleba wzorek wzbudzający dziecięcą wyobraźnię.